What is a Flaming Paper Bag kind of person?

Have you ever been hassled by a government agency or city that believes it is inherently superior to the citizens it is supposed to be serving?
Then you're a Flaming Paper Bag kind of person!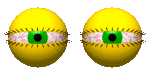 Have you ever spoken in front of a city council and had them only stare back with dull, blank eyes?
Then you're a Flaming Paper Bag kind of person!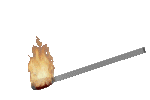 Have you ever wanted to just light up a bag full of dog crap and drop it in front of city hall?
Then you are DEFINITELY a Flaming Paper Bag kind of person!




I started working in machine shops at 17 in the Seattle Washington area sweeping chips and cleaning machines. Over the next 20 years I learned the machinist trade, got married, had 2 kids, and moved up to programming some very sophisticated machines. If you live up by the 45th parallel you know that during the winter months you can get up in the dark, go to work in the dark, work in a windowless tin building all day, and then go home in the dark.


After my mom passed away, I decided to use the inheritance to start up a small part-time business that my wife and kids could run during the summer. As a kid, our family used to vacation in Florida. I remember playing mini-golf and telling myself at the age of maybe 10 that someday I was going have a course. It seemed like a fun business to have. We bought a portable course (call me before you buy a course from Lomma), found a location, and tried to get a building permit...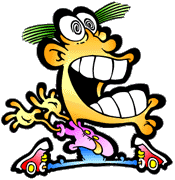 I have been fighting with the local governments ever since.

One of the cities that chased us out of town (see Award Winner Sumner), recently received an award from some unnamed organization based on it's growth management policies. The story made the front page of the local paper, and the local councilmembers were just gushing over themselves. I decided I would like to form an "association" to give out awards too.


You can join the Flaming Paper Bag Association it's